As a military spouse myself, I feel strongly about supporting fellow military families.
It is hard to adequately express the challenges and blessings that accompany active duty service in a family. The constant moves and starting over are both exciting and stressful. Do not let finding a photographer for your family be a stress point. Alyson Lolli Photography can relate to your story, knows the difficulty of schedules, and will work with you to capture your time at your current duty station with

custom portraits

.
Several years ago, I searched for a photographer to capture my husband's homecoming during his mid-tour R&R. He had been gone for 8 months and would have to go back after two short weeks for another 4 months. Of the dozens of photographers I contacted through Welcome Them Home, only one answered my inquiry. Mandy drove over an hour to the airport and waited with us through the delays and my awkward nerves. I can not describe all of the emotions tied to those images. It is because of Mandy of Amanda Brisco Photography, that I offer the same service to military families. Welcome Them Home is no longer active, but their mission lives on.
Custom Portrait Homecoming sessions are always free of charge for airmen, sailors and soldiers returning from deployment.
  It is my honor to offer complimentary Homecoming Sessions to those returning from deployment. Alyson Lolli Photography will not charge a family who has endured the separation and the active duty member who has fought for our freedom for a session that is the result of those sacrifices. 
Promotions and Retirements are important events in the active duty career of all of those who wear the uniform. You and your family have worked hard to achieve these milestones. Promotion ceremonies are stepping stones that acknowledge your hard work up to this point, while also expecting you to take on even greater challenges in the future. 
Retirements, many times, require as much planning as a wedding. It is (one of) the last times you will wear the military uniform. Celebrate and capture these moments for you to look back on for years to come. Public Affairs Division only captures the ceremonial aspects, while Alyson Lolli Photography captures the candid moments and audience reactions. 
Alyson not only has experience behind the camera, but also in front of the camera. She knows the flow and sequence of these events and is honored to be part of your military family for this moment.
Alyson Lolli Photography offers special rates for Military Events.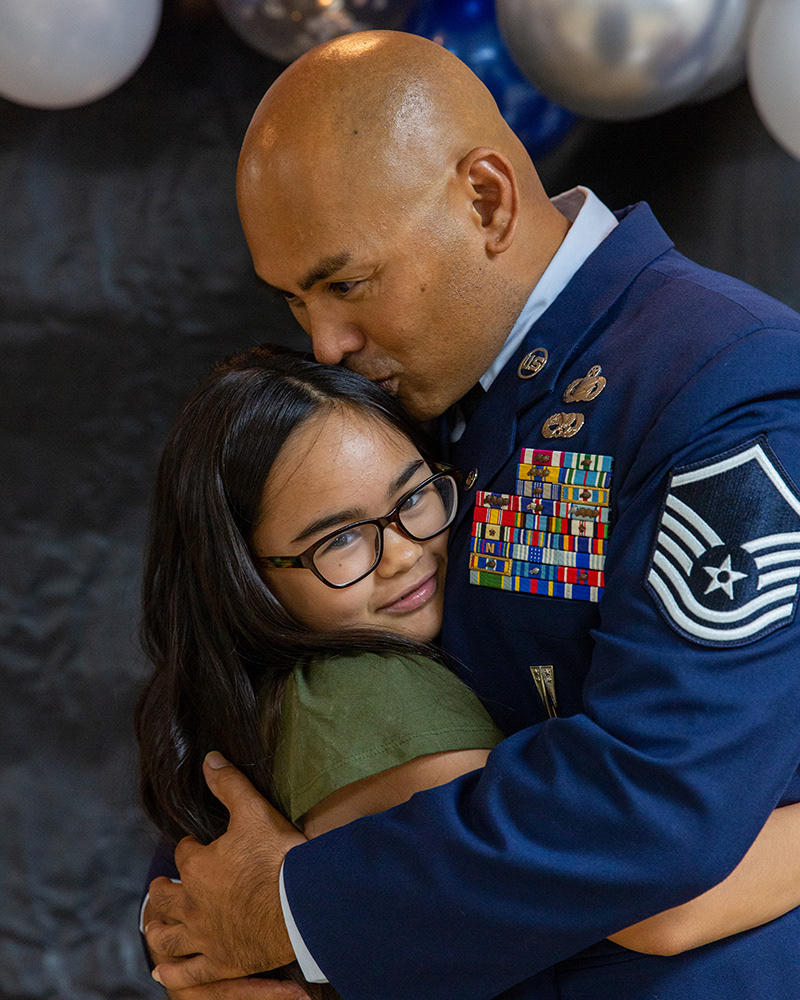 Just because you are wearing a uniform, it does not mean that your portraits will be stuffy.  We still play and have fun throughout the session and incorporate a variety of images that capture your family at this special time.
During our consultation, we will discuss your specific needs and vision. How do you want to incorporate the military into your session? Do you have an image from generations past that you would like to recreate as part of your
family legacy
? Service dress or OCPs? Rank from your grandfather than you will now be wearing? Let's
work together
to ensure that you receive the images you envision.
One of the best (and worst) parts of being a military family are the seemingly constant moves. While it's exhausting and stressful  - believe me, I know, at 10years old my son was on his 4th elementary school, and10th house in 9 states - moving does have it's advantages. The world is a beautiful place and we get to experience it!  As a military photographer, I love being able to help you remember this particular season of life.
For more information on family sessions, please see my Family page.
If you are looking for images that go beyond the standard service dress with the American flag in the background that you get after every promotion, we should talk. Is there an emotion, a symbolism, an idea you would like to incorporate? I want to hear it. There are many places you can go for a military headshot that all look the same. Alyson Lolli Photography offers the opportunity to do something different.
For more information on Headshots and Branding Sessions, please see my Corporate page. 
Active duty and retired military always receives 10% off digital and print products.
Please inquire for special pricing on military events. 
Thank you to all past and present families who serve along side their loved ones. It is because of your sacrifice that our active duty members can focus on protecting our freedom

.